Roll into summer with decadent meal in a laid-back atmosphere with our annual Grillin' and Chillin': Connect the Trails Fundraiser. We're serving up a bountiful buffet prepared by Chef Scott Chaulk and raising funds to continue trail upgrades along Manuels River.
There'll be amazing food, an outdoor firepit experience, fantastic items for bid at our silent auction, and games of chance to win great prizes.
Don't miss out! Summer will be here before you know it.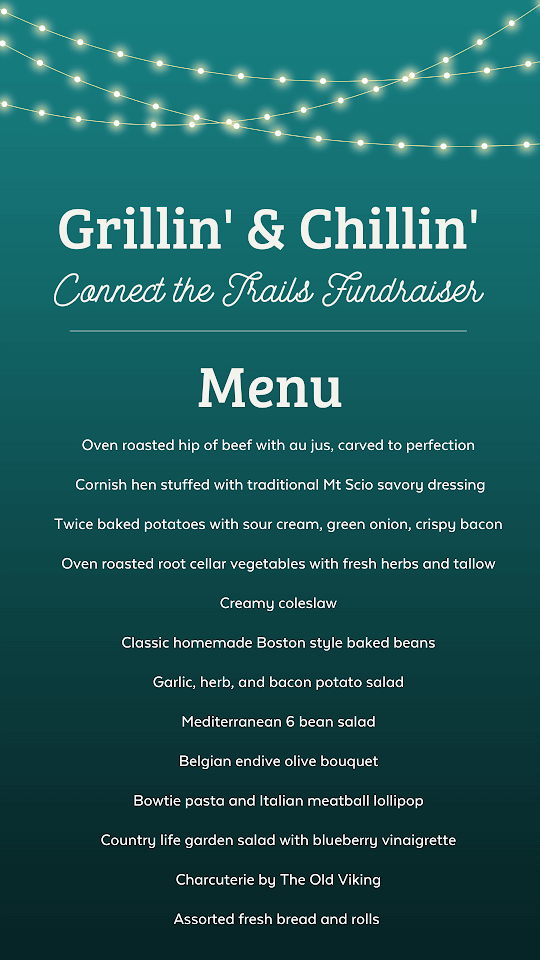 This event will be photographed, and photos shared on our website and social media.
Manuels River is a non-profit, registered charity. We are committed to sustainability, growing minds, and wellness. Any admission or program fees go directly toward helping us fulfill our mandate and to the upkeep of the Manuels River community walking trails. These fees are considered non-refundable. Thank you for your generous support!
Start Date
Jun 03, 2023 - 18:30
Location
Manuels River Interpretation Centre
View Event Website